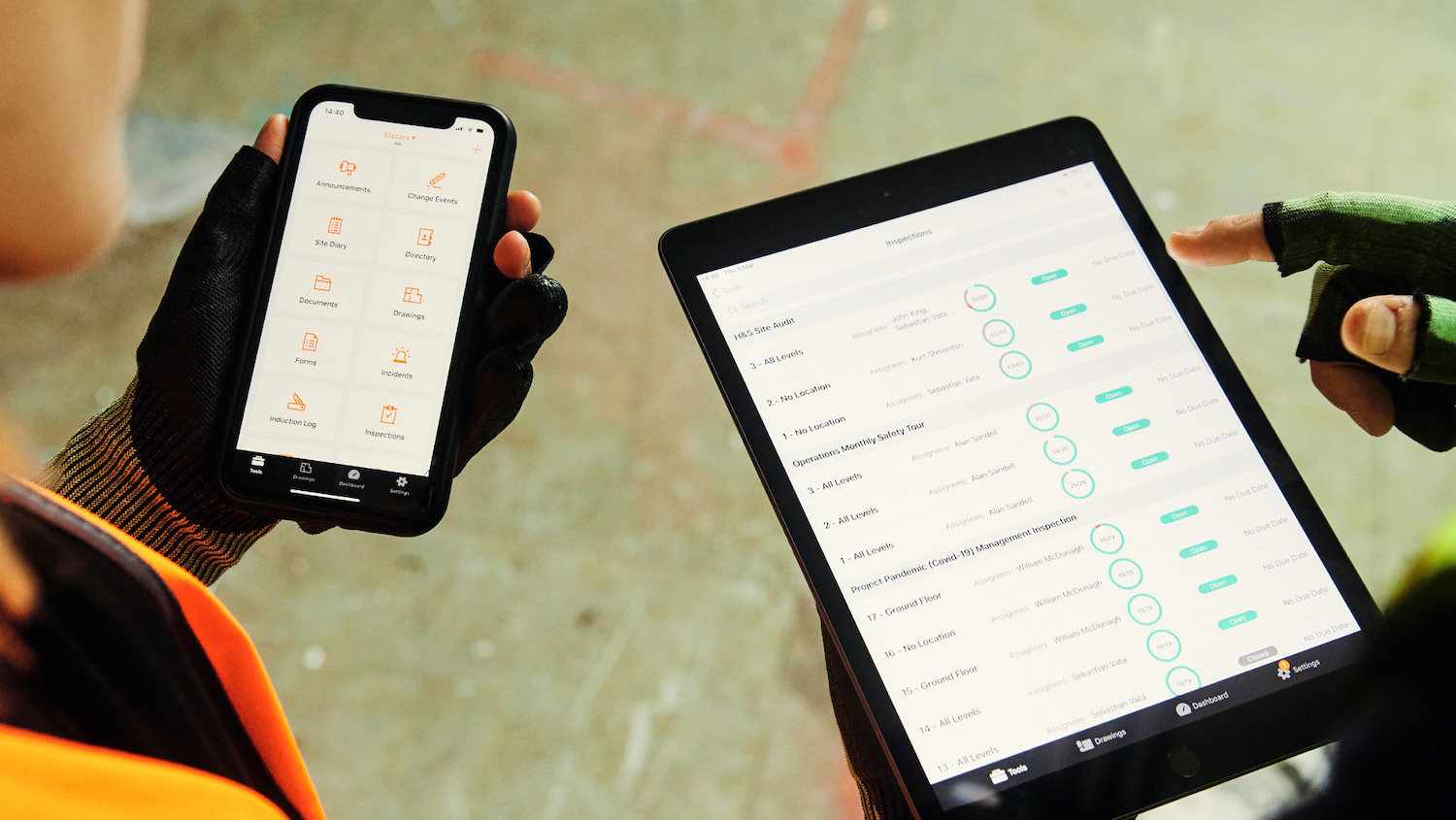 According to Procore's new benchmark report, How We Build Now, the industry still has a way to go to solve its skill shortage problem.
Conducted by Censuswide, the report canvassed the opinions of over 800 of construction's decision makers across Europe, the Middle East and Africa (EMEA).
When asked how confident they were that their workforce had the necessary skills to meet their business needs, over 50% surveyed answered somewhat confident, not particularly confident or not confident at all.
This is no great surprise, given that the ECI skills shortage report found construction is one of the industries worst affected by a labour shortage, with a massive gulf between advertised vacancies and job seekers.
Yet the urgency business leaders face to close this gap is growing, with the Construction Skills Network (CSN) saying in its latest Industry Outlook that an extra 225,000 workers will be needed by 2027 to meet demand. Something further underlined by the fact that almost half (49%) UK and Irish respondents predict the number of projects will increase by up to 20% in the coming year.
With this in mind, let's look at how firms can close the skills gap – and explore why digitalisation is crucial to each.
Digital investment in talent retention
By improving the overall engagement and wellbeing of its employees, the construction sector can seriously boost its levels of talent retention. This calls for firms to make the day-to-day lives of their employees – regardless of role, age or location – easier, by automating manual tasks and returning more time to high-impact activities in the process.
Digitalisation has a significant role to play here, in its ability to automate manual data entry and reduce the need to painstakingly search for information. Not only does this boost productivity and absorb the added pressure from increasingly complex projects – it creates time and headspace for upskilling and career development in an otherwise busy environment.
Technology can also have a profound impact on wellbeing in general. Having one source of truth such as a construction management platform brings greater confidence and accountability to the workplace, helping alleviate stress – a major concern for construction – from the day-to-day.
Making the right noises to attract future talent
Historically, construction has fallen behind the levels of digitalisation seen in other sectors. As a result, it has lost out on generations of talent by playing into the reductive idea of what a construction worker is.
Yet it is simply not true that the industry is all hard hats and manual labour on site. According to 'How We Build Now', the most in-demand skills in UK and Irish construction are broader ones such as problem solving, time management and project management.
The face of construction is changing, and to attract a younger workforce, construction must do a better job of advertising the digital-first environment it is building. This can help change the expectations individuals have about the industry and depict construction as having plenty of avenues for digital skill sets.
No individual wants to work in an industry that doesn't empower their creativity. And because of new technologies, construction plays host to a number of opportunities for digital creativity – the kind that can incorporate cutting-edge technology such as drones, augmented reality (AR) and much more.
Building a talent ecosystem
For firms to avoid a skills shortage in a very competitive job market, they need to develop a firmer grasp on retention, recruitment and wellbeing practices. And this is where digital transformation can make a huge difference.
Construction management platforms are often praised for the level of oversight they give teams when it comes to projects. But they can do the same for the workforce too.
By encouraging best-case data practices, construction management platforms allow teams to more easily identify areas of improvement and take informed action, reducing the frustrations that often come with wasted time and money.
What's essential to those firms looking to navigate a challenging market is that they invest in a platform that is easy-to-use and supports training and upskilling. Only then will they be set up for a future where the sky's the limit and their talent, as well as their business, is constantly innovating to stay at the top of its game in construction.
Denise Fitzgerald is head of sales – Northern Europe at Procore