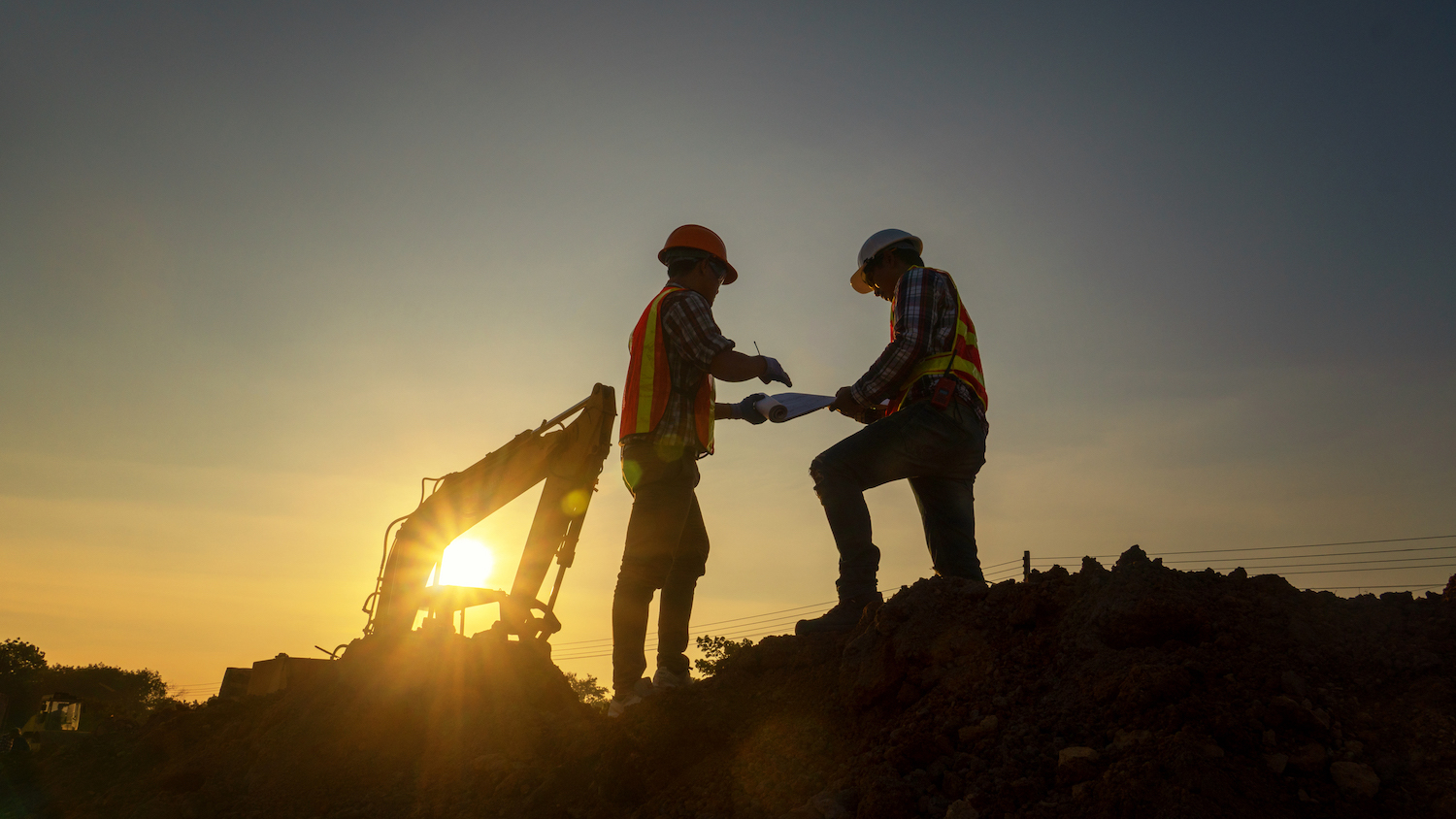 Zoe Brooke, founder of the Save Construction Initiative, tells CIOB People why the industry needs an "inspirational and impactful" PR campaign to help tackle chronic skills shortages  
Addressing skills shortages is high on the agenda for the construction industry. The Construction Industry Training Board (CITB) estimates an additional 225,000 workers will be required across the UK from 2023 to 2027.
For Zoe Brooke, founder and chair of the Save Construction Initiative, the skills crisis is being exacerbated by the public's outdated view of jobs in construction. 
Pre-pandemic, Brookes volunteered with the Greater Manchester Combined Authority as a careers and enterprise adviser, going into schools as part of a drive to attract more young people into construction careers.
"I was there to help young people make decisions about their career path, as well as building skills through mock interviews, for example," she says.
"Over time, I became increasingly frustrated because we had a serious skills shortage, but we were still talking about the same things and engaging with young people in the same way we did almost a decade ago.
"At the same time, in the north west [of England] we were also seeing huge volumes of contractors and supporting supply chains going into administration."
Brooke explains that the loss of local construction businesses was having a significant impact on the wider industry.
"It disrupts the whole industry," she says. "You lose your supply chain partners, specialist subcontractors. Skilled people weren't getting paid – it was catastrophic."
During the height of the pandemic and subsequent lockdowns, Brooke admits that she took her "foot off the pedal".
"I stopped lobbying local government because I knew that the construction industry was in a better financial position than most other industries [during the pandemic]. A lot of construction workers were mobilised and were receiving a salary," she says.
Our key drivers are around insolvency, procurement, skills and mental health. All of these issues are interlinked. The problems will just continue cascading through the supply chain if we don't fix it now
Zoe Brooke, Save Construction Initiative
However, post-Covid, Brooke says that many of the same problems started to recur.
"Again, we started seeing more insolvencies and more loss of skills. We have continued to lose experienced people from our industry," she says.
Responding to this challenge, the Save Construction Initiative was born. The industry-driven taskforce aims to improve the stability of the UK construction industry, with a focus on five areas:
Share – work with industry stakeholders to build a more stable construction industry.
Learn – support research into the stability of the industry and the factors that make it more vulnerable to failure than other industries.
Change – lobby government to place strategic priority for marketplace stability, through policy development in areas of planning, finance, procurement, research and innovation.
Improve – implement new industry-wide practices that enable the stability of the construction industry.
People – underpin the stability of the construction industry by improving people outcomes.
"Our key drivers are around insolvency, procurement, skills and mental health," explains Brooke. "All of these issues are interlinked. The problems will just continue cascading through the supply chain if we don't fix it now. We need to create more stability in our industry."
The Save Construction Initiative has forged relationships with key industry stakeholders, as well as garnering support from local politicians including Manchester mayor Andy Burnham and Liverpool City Region mayor Steve Rotherham.
"With this initiative, we want to bring the industry together. We need to tackle this collaboratively," Brooke says. "It is not good enough to just keep going into schools and having the same conversations about construction.
"We need an inspirational and impactful campaign that truly engages with the public. Just think about adverts for careers in the Army, the Navy or even teaching – that's the sort of PR campaign that we need for construction.
"Right now, careers in construction just aren't in the spotlight at all. We have to change the public's view of construction."
As part of the commitment to promoting enthusiasm for construction careers and tackling the skills shortage, the taskforce has launched the 'Not just men and muddy boots' campaign.
The video is targeted at young people, including those not in education, employment or training (NEETs) and those considering alternative careers.
Changing public perceptions
"We want to engage with people differently. A lot of young people leave school and have no idea about the varied and exciting careers that are available in construction," says Brooke.
"We have to help translate it for them and make the industry more visible," she says. "For example, let's use social media platforms like TikTok to showcase what it's really like to work in construction. Let's change people's perceptions.
"As an industry, we are still very slow to change. The only way we can do it is working together – bringing in the professional bodies and bringing in local government. Collectively, we can go out into communities and create a buzz, real excitement about construction."
She adds that it is crucial to remove the traditional view of construction roles being solely for men, working outside on muddy sites.
"There is so much more to the industry. It is an inclusive environment and the door is open to anyone who is willing to work hard and learn," she says.
Brooke hopes that the campaign will help to support a more secure pipeline of talent into the industry, while also positioning construction as an aspirational career choice.
"We need to fix this and we need to do it now. It has to be a collective effort," she adds. "Let's not wait another 10 years to address these issues, because it will be too late."