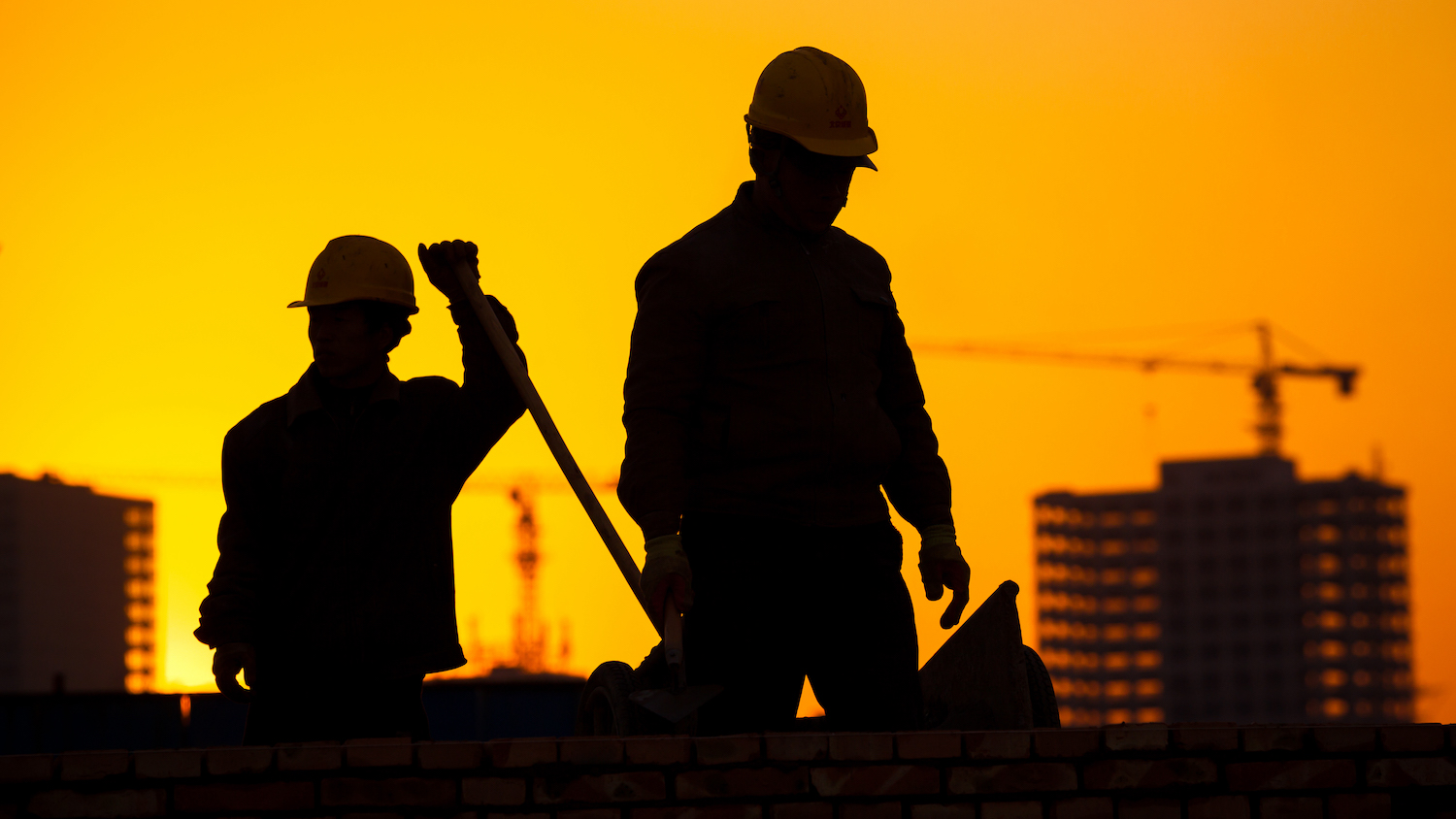 Training and employing ex-offenders is helping to unlock a pool of untapped talent for the construction industry – but it's not without challenges
The construction industry is tackling skills gaps and contributing to social value goals by engaging with and training people with convictions.
It's an approach that is providing multiple benefits, for those leaving prison, the industry itself and wider society.
"Those two things have to go hand in hand. If there is a group of people who struggle to find employment and you struggle to find people, it makes sense."
With a need for approximately 225,000 new operatives in the construction sector by 2027, The Skills Centre director Gareth Davies similarly emphasises that "there's something in it for everybody".
He adds: "There's a reason [prisoners] got there, but there's a second chance. As long as they're behaving on site, we can give them the education they need as to what day-to-day life entails.
"And we can signpost them for additional funding support. We just ask that they're willing to try. There's an entry point anywhere."
We can give them the education they need as to what day-to-day life entails. And we can signpost them for additional funding support. We just ask that they're willing to try
Gareth Davies, The Skills Centre
Fraser says there is evidence to suggest that "if you've offended there's a lower chance of you reoffending if you get a job".
She continues: "There are less known pieces of research that say if you give purpose to young people and those at risk of offending, you can support them in going down another path and seeing opportunity.
"Often people feel there isn't any other option. When individuals say, 'I'm the first person in three generations to hold down a job for more than six months', that's massive."
Life-changing initiatives
Over the past 10 years, Willmott Dixon has developed three main strands – working with prisoners, ex-prisoners and those at risk of offending.
Its work includes a push to improve job prospects for ex-offenders through its Building Lives Academies initiative, which includes academies at HMP Belmarsh and HMP Elmley.
The company supports prisoners while they are in prison through interview skills and employability programmes, with its academies preparing them with "real skills" so they're ready to go onto site, Fraser says.
Willmott Dixon also works with labour agencies that target prisoners and ex-offenders.
And the company is not alone. Other organisations, such as charity and social enterprise Bounce Back, are also focused on the training and employment of people in and leaving prison.
Bounce Back provides programmes in a variety of construction skills, including painting and decorating, drylining and scaffolding, as well as Construction Skills Certification Scheme (CSCS) training.
The organisation currently delivers training in HMPs Brixton, Isis, Wandsworth, Pentonville and Coldingley. It also trains in the community at its head office in Southwark.
In total, it has supported nearly 2,000 people and now partners with construction companies who employ its participants.
Meanwhile, construction firm VGC Group has a Go Beyond the Gates programme to help ex-offenders into sustainable employment. The company visits and supports 19 prisons across England, working with social enterprise partners including Bounce Back.
Ex-offenders who are eligible for release on temporary licence (ROTL) can gain work experience in a supported environment with VGC Group. On full release, they become VGC workers, benefiting from market rates of pay, holiday pay, pension contributions and personal insurances.
Training provider The Skills Centre and not-for-profit organisation RIFT Social Enterprise have also joined forces to support people with convictions who want to pursue a career in construction.
The initiative will provide funded pre-employment training for people in prison or under the supervision of the Probation Service.
RIFT will source a pipeline of people with convictions, also referred to as people with lived experience, who want to work in the construction industry but lack the necessary training and skills.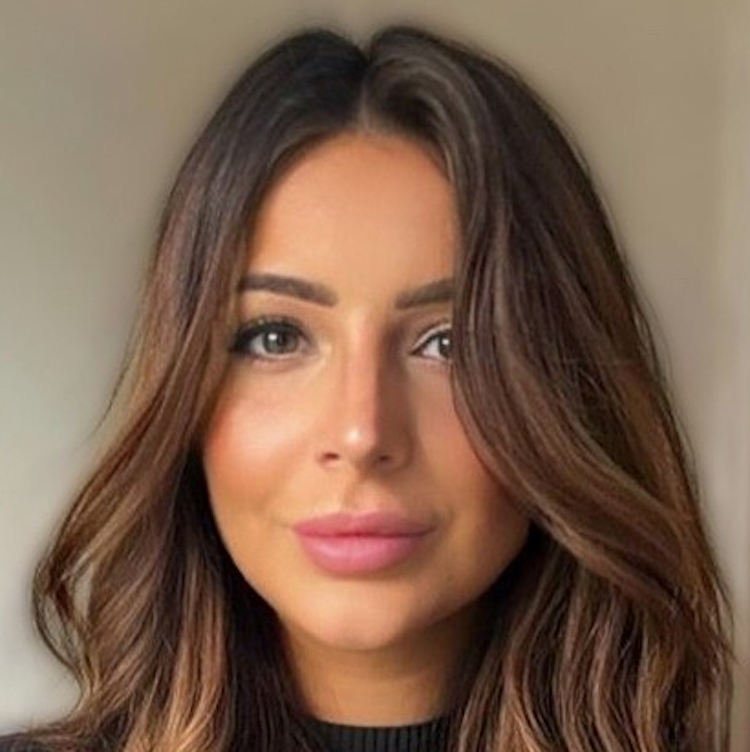 We looked at self-employment as an option to see how many were interested and it was overwhelming. Becoming their own boss means they're answering to themselves and they can do hours that suit them
Daisy Mills, RIFT Social Enterprise
The organisation will deliver bespoke self-employment courses as part of The Skills Centre's Pre-employment Construction Training programme to upskill participants looking for self-employed construction roles.
RIFT Social Enterprise head of business and enterprise Daisy Mills explains: "There's a huge gap for self-employment support. There's a lot of support for CV writing, interview skills and actually looking for employment opportunities but for many employment isn't something they want to pursue and they're living in fear of their past getting out.
"It's a barrier for people, so we looked at self-employment as an option to see how many were interested and it was overwhelming. Becoming their own boss means they're answering to themselves and they can do hours that suit them."
While RIFT provides self-employment skills, The Skills Centre provides all the practical training – for example, manual handling, health and safety, and hazardous substances training.
When it comes to finding prison-leavers jobs, Davies says: "We have to do a big screening session at the start. Certain convictions might clash and shouldn't be near each other or people might be banned from a certain borough.
"We do hard work at the front end doing robust due diligence, individually making sure they've got a chance from the start.
"For those with learning difficulties, we have access to tutors or AI dictation systems. There's also support if people have no money and need to get to training centres."
Ultimately, the courses and training enable The Skills Centre to vouch for people and gain trust from employers.
Willmott Dixon build manager Tom Fisher highlights a project that the firm is working on in Oxford. "Oxford city centre is an area that is extremely difficult for labour resource," he says. "It's more of an academic, student area.
"It's got great links in and out of London, so the wages and long-term work can be more attractive there. There's a lot of long-term work at Harwell Science Campus. So it's difficult to source general labour within Oxford."
The firm approached HMP Springhill, where prisoners are eligible for ROTL. "With the ROTL, your operative will be released in the morning, signed out, given a certain amount of agreed hours and then signed back in," Fisher explains.
"We saw this as a good way to deal with the labour shortages. Springhill is only in Bicester, about half an hour away. It's a massive pool of labour. It's just about making sure you find the right fit for the site."
The firm is developing relationships with the prison service and trying to roll out this approach on most sites where possible, with a minimum of one ROTL per site.
"You build relationships with the contacts you need within the service, so the process doesn't get quicker but it does get easier," Fisher says. "You've got that understanding and can appreciate the timescales more."
According to Mills, "many people have integrated into successful roles as well as running their own businesses" as a result of RIFT's self-employment programmes.
"These people have made mistakes, they have a variety of different backgrounds, so giving them something to focus on for the future and giving them that opportunity to change their own lives is huge," she says. "It gives back to the community and inspires others as well."
Fisher adds that an operative working on the Oxford project had "previously lived a different life, didn't have full-time employment and had no idea what he wanted to do".
He continues: "When he joined us as a labourer, we upskilled him… He was really enthusiastic and willing to learn and we put him on a traffic marshal training course and he became our gatekeeper for cover.
"He benefited massively because he got to try different roles. You give them an idea of what they want to do, where they want to go, and you can set them up with employment offers. It worked really well."
Fisher continues: "For the wider community, we are trying to help rehabilitate people, giving them opportunities, so if they are released, they have that opportunity and aren't just back on the street where it's easy for them to fall back into old habits. From a community point of view, it's about trying to reintegrate earlier."
Mills also sees the potential for this approach to "reduce reoffending, meet industry demand, promote social responsibility and develop a skilled and diverse workforce".
She emphasises that RIFT's pilot with The Skills Centre aims to "address the current skills gap in the construction industry", providing a pipeline of self-employed roles through partner organisations and JobMatcha, an app that matches construction workers with industry-wide jobs from employers who want to put the worker first.
"We're able to upskill participants with their training needs and everything they need to get onsite with The Skills Centre. They're fulfilling their social value by hiring people with lived experience."
Those on ROTL are "motivated" and "reliable" workers in comparison with the quality of general labour, which Fisher describes as "quite poor" at the moment.
"[Workers on ROTL] are a reliable labour force because you know where they're going each evening and they're keen to get back to work," Fisher says.
"They want to learn. With our operative, I had to tell him to take breaks. He was by far the best labourer I've had in years."
In addition, businesses can avoid paying inflated rates. Fisher explains: "For ROTL, you're still being fair – we don't give minimum wage, we give what we call a fair wage – but you're not going through labour agencies and paying their mark-ups or inflated rates."
There are, however, challenges. According to Fraser, "sometimes people join you and they're not ready to turn up every day" or "the site isn't as progressive and there's judgement there".
A key challenge is timescale because it can take up to six months to get someone on site. A lot of construction companies don't have that sort of time or don't plan ahead enough to be able to do this
Tom Fisher, Willmott Dixon
Mills adds: "Prison-leavers do require additional support and guidance to help them adjust to their new work environment. Having this new structure can bring up a whole host of challenges, so it's just making sure we provide training, mentoring and support to help people succeed in their roles."
For Fisher, the "long-winded" employment process itself can present challenges. It is necessary to explain each role and create a job advert for the prison service, which then publicises it within the prison.
Interested individuals can apply and are then vetted by the prison service. Following this, CVs are submitted by those who pass the vetting process, who can then be interviewed.
Once an operative is selected, this is signed off by the police service and governors of the prison service. The police and governors then risk assess the site and interview the site teams.
"It's a lengthy process but you can understand why," Fisher says. "A key challenge is timescale because it can take up to six months to get someone on site. A lot of construction companies don't have that sort of time or don't plan ahead enough to be able to do this.
"It's all about forward planning. As an industry we're not great at that. We're quite ad hoc. General labour agencies have people on their books who are free to work at any time."
Supply outstripping demand
The need for this forward planning is highlighted by the fact that HMP Springhill currently has 330 inmates available for ROTL, but only 17 are in construction trades.
The main reason for this is how long it takes to get people through the process. In addition, for the sites themselves, the roles need to be longer term because of the individual risk assessments that are needed.
To combat these challenges, HMP Springhill is trying to introduce a system of non-complex and complex inmates. Complex inmates are difficult to get out on ROTL, so better suited to jobs at the prison. Non-complex inmates are decategorised from the prison service, so available for ROTL at any time.
Willmott Dixon is also trying to develop and encourage more forward planning. According to Fisher, a gateman is a role that would allow recruitment to be undertaken at an earlier stage because it's always needed. However, he adds: "The frustration is if you get someone who doesn't work, you're back to square one."
"Getting the right person" is a key challenge, according to Fisher. "You have to spend time going through the process at the beginning. Don't just take the first person who applies.
"It's easy to upset the site and if you've got a character who you employ on a ROTL and they're not the right person, it can cause you a lot of other problems."
To other companies considering working with or employing people with convictions, Fraser says: "Talk to people who know more about it than you do. Work with organisations that do this professionally. They've already been on a journey.
"Do what you're good at. We're good at running construction sites. That's our niche. Not all prisoners are going to want to do that but that's where we target."
Meanwhile, Fisher encourages firms to "spend time on the process" because "it's key to find the right fit for your site".
He adds: "Don't be afraid to do it. There could be a stigma but it's just giving people opportunities and it's really rewarding. They are appreciative of the opportunities, and you've done something to help."